Radio Frequency Identification (RFID) is a type of wireless communication that is used for identifying & tracking objects and people using radio waves. Hopeland is committed to providing quality products to its customers since 2009. Hopeland RFID system is implemented in various industries, such as intelligent transportation, smart retail, warehouse & logistics, asset management, smart power solutions, and more.

Upgrading to Hopeland RFID Devices
Upgrading to RFID devices can bring you multiple benefits and transform your business. Hopeland has done a lot of research based on customer needs as well as the functionalities of the products. We also keep optimizing them to fit modern industries' needs.
The continuous launch of new RFID devices shows the determination and commitment of Hopeland towards innovation because we understand how crucial it is for future industrial growth. We have launched several products, such as RFID readers and tags, printers, cabinets, etc.
Let's discuss some of the most important applications of Hopeland's RFID devices in different industries.
1. Unmanned Market
Unmanned convenience stores are the modern trend that facilitates customers with food and beverages wherever they want. Human resource costs have risen significantly, and coupling them with technological advancements makes the emergence of unmanned stores a logical progression. These facilities have smart refrigerators and smart vending machines.
RFID technology steps here to help companies track inventory, improve efficiency, cut labor costs, and analyze customer spending patterns. Hopeland RFID UHF hardware enables you to track the status of goods anytime. Whenever customers take an item from the RFID UHF fridge, the items are recorded, and a settlement is made.
The RFID system also monitors the status of the food and prompts the system when it expires. The real-time food information is communicated to customers and managers through SMS, email, etc.
2. Warehouse Management
The traditional method of using barcode technology for data acquisition from electric energy meters could be more efficient. Similarly, the manual operation has made it more likely for the meter to be damaged, increasing warehouse costs for businesses.
The Hopeland RFID technology resolves this issue using electronic tags that serve as unique identifiers. This identification helps with storage, verification, distribution, maintenance, and scrapping.
Here are some other purposes for using Hopeland RFID technology in electric energy meters:
● Enhances efficiency of energy meters during logistical processes.
● Seamless data sharing with other business systems through metering integrated production scheduling systems.
3. Highway Tolling
Nobody likes traffic congestion, as they waste your valuable time. Thankfully, electronic toll collection (ETC) is based on RFID to resolve this issue, as vehicles can move on highways without any hindrances.
The system works quite effectively. RFID tags containing information such as plate number and model year are placed on windshields or bumpers of vehicles, identified by antennae devices mounted on median barriers or guardrails. ETC automatically identifies this information and deducts money from the accounts of drivers.
The Hopeland RFID system brings scores of benefits to the highway system, such as:
● Gets rid of unnecessary congestion on roads and saves everyone a lot of time.
● Removes the need for carrying credit cards and cash, as tolls are deducted automatically from drivers' accounts.
● Free movement of vehicles reduces emissions from congestion, making RFID an environmentally friendly choice.
Features of Hopeland RFID Devices
From vehicle identification and handheld to RFID tags and industrial RFID sensors, Hopeland brings its customers advanced products with unmatched features.
The 8-Port UFH RFID Module comes with the following features: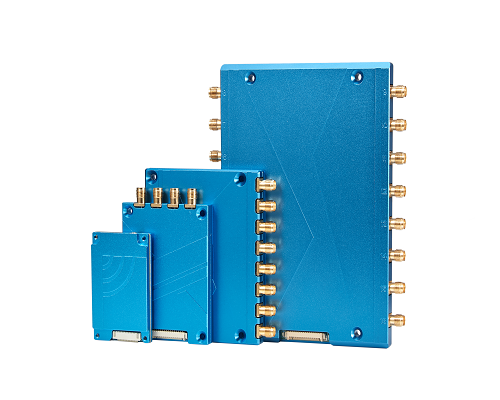 1) RSSI support and efficient data filtering
2) Effective anti-collision algorithm
3) Online updates and antenna detection
4) Optional fixed/hop frequency
IoT 8-port Android RFID Reader
The IoT 8-port Android RFID Reader has the following features: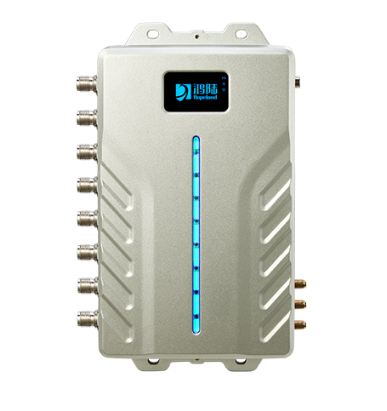 1) An android-based device with an open development environment
2) Mediatek MT6765 processor, octa-core 2.3GHz, 64GB ROM+4GB RAM
3) Supports 4G, WiFi, Bluetooth, USB, and more
4) Online updates and antenna detection support
5) Supports tag data filtering and RSSI
Given below are some of the most important features of the Wing820 UHF RFID Reader: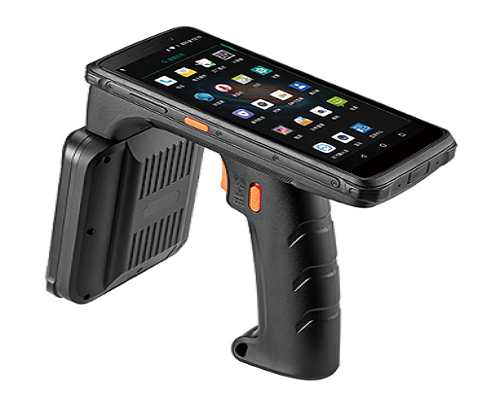 1) Impinj RAIN RFID E710 Chip with an option for R2000
2) Android 9.0, with Mediatek MT6762 Octa Core 2.0GHz
3) IP65 dust & water protection
4) WiFi, Bluetooth, 4G, and USB support
Conclusion
Contact us today if you also want to make your business smart through Hopeland RFID technology. We'll happily answer all of your questions and listen to your suggestions.