Radio Frequency Identification (RFID) technology in retail has grown exponentially recently. According to a report by Allied Market Research, the global RFID market was valued at $11.8 billion in 2021, projected to hit a colossal spike of $31.5 billion by 2031, with a CAGR of 10.2% from 2022 to 2031. Essentially, the retail sector is one of the major contributors to this growth.
We can attribute the rising popularity of RFID in retail to the following factors: higher standards in inventory accuracy, efficiency, transparency, and better convenience.
The Importance of Improving Customer Experience
The surging development of e-commerce and logistics has resulted in an increasingly competitive market, which makes it more important than ever for businesses to prioritize improving customer experience. Remember that with the rise of online shopping and its convenience, customers have higher expectations regarding the quality of service and delivery.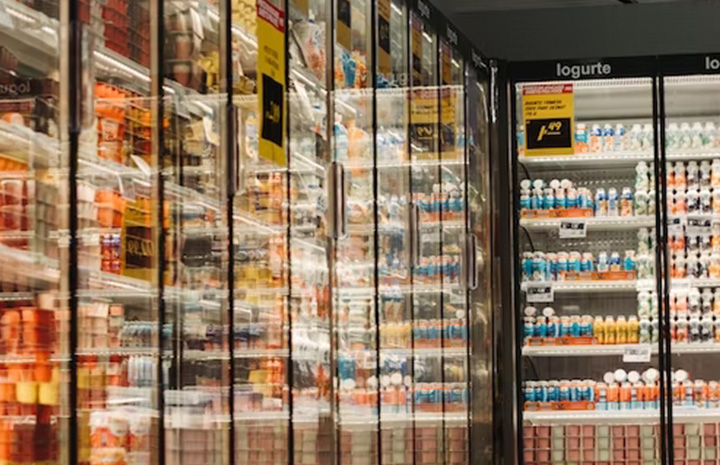 Improving customer experience can lead to increased customer loyalty, positive word-of-mouth, and a better reputation in the industry. Moreover, a positive customer experience can also increase the likelihood of repeat purchases and higher customer lifetime value, which can eventually provide a competitive advantage in the fast-paced world of e-commerce and logistics.
How RFID in Retail Improves Customer Experience
Below we see the ways in which RFID in retail helps improve customer experience:
Receiving Real-Time Information
E-commerce has the advantage of being able to measure and analyze data with ease, while physical retail often struggles to collect and in terpret data in detail. Nevertheless, with RFID technology, physical retail can obtain just as detailed data as that e-commerce.
With RFID in retail, retailers can analyze individual items at specific stores, including which sizes are selling better and where, and then utilize this information to manage inventory and merchandise efficiently. Subsequently, this results in actionable recommendations, compliance tracking, and predictive capabilities for inventory management, as well as RFID can potentially eliminate reliance on historical data and improve operational excellence in physical retail.
Better Inventory Visibility
RFID in retail helps achieve accurate and comprehensive item-level inventory visibility in stores and supply chains, possibly due to the ease and accuracy of RFID stock counts and the reduced labor intensity of operational processes. RFID's accurate inventory information is crucial for modern retail, particularly omni-channel retailing, where accurate inventory visibility is necessary for a complete and up-to-date stock view across all channels. Less inventory, more data for better insights, increased customer satisfaction thanks to fewer out-of-stocks, and a more connected experience are all possible, leading to increased sales and a better overall customer experience.
Smooth Shopping Experience
The use of RFID in retail settings makes it possible for a business to enjoy a variety of benefits, including the opening of the potential for making purchases in a variety of shopping environments (including in-store shopping, shopping over the telephone, and shopping online), and more.
E.g., understanding a customer's buying preferences and needs may be accomplished by first becoming familiar with their profile and the patterns of their purchases. Since RFID technology has progressed to the point where it is now feasible to simply check for a customer's buying preferences and previous purchase history, this is now a simple possibility. It provides the items they want; other comparable alternatives may encourage them to buy the goods.
Increasing Process Efficiency
RFID in retail has the potential to dramatically boost the efficiency of business processes from the factory to the retail floor. RFID readers can read the unique IDs of hundreds of individual items at once without requiring line of sight, which makes inventory counts and inbound/outbound checks faster and more reliable. Studies have found that RFID can reduce cycle count times by 96%, making inventory checks more convenient and allowing them to be done multiple times a week.
Hopeland RFID in Retail
Hopeland RFID is a leading provider of RFID solutions for various industries, including but not limited to the retail sector. We at Hopeland provide various products and solutions to assist retailers in improving inventory management, lowering expenses, and providing a better experience for customers as a whole. Two of the key products provided by Hopeland for retail are: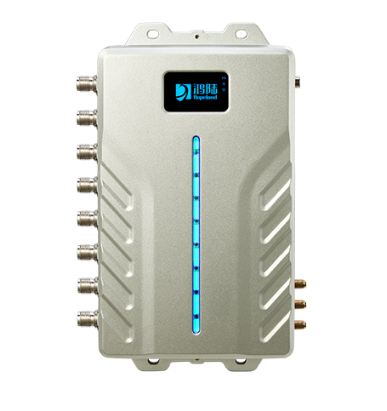 Featuring an Octa-core 2.3 GHz processor, this Shine Series HH380 Fixed RFID reader provides fast and accurate data processing capabilities. The HH380 supports various antennas and boasts an impressive read range of an extensive distance, making it suitable for large-scale deployments. Furthermore, the device is built to withstand harsh environments, carrying an IP53 rating for dust and water resistance. It can easily integrate into different systems and is equipped with various communication interfaces such as Ethernet, USB, RS232, and Wi-Fi.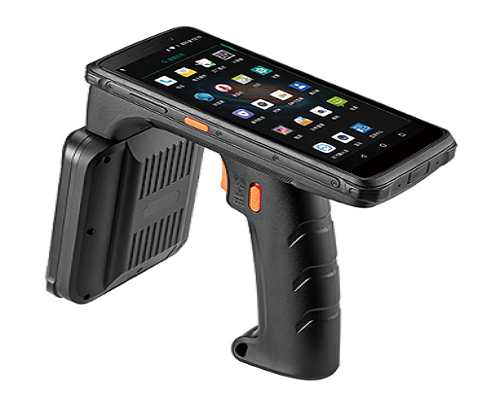 Hopeland's Handheld UHF RFID Reader is a versatile and portable solution for businesses seeking efficient and accurate data collection. The device is built on Android 9.0 and features a quad-core 2.0 GHz processor, ensuring fast and smooth operation. Its ergonomic design includes a 5.46-inch high-definition touch screen, which makes it easy to use in numerous environments and supports the reading and writing of EPC Global Class1 Gen2 (ISO18000-6C) UHF tags while having a read range of up to 15 meters. The handheld RFID reader can seamlessly integrate into your existing infrastructure with connectivity options such as Wi-Fi, Bluetooth, and optional 4G LTE.
Now, contact us for more information about our RFID devices.