In today's fast-paced world of technology, RFID has been garnering considerable attention as a game-changing tool for businesses across various industries. You've likely come across the terms UHF RFID and RAIN RFID in relevant conversations, often used interchangeably or mentioned in close association with each other, which can lead to confusion and ambiguity about their differences, similarities, and the unique capabilities they offer.
If you're wondering how these two technologies work, what they can do for your business, and how they complement each other, you've come to the right place. In this blog post, we'll explore the fundamentals of UHF RFID and RAIN RFID, how they become interchangeable, and their applications. So, buckle up and prepare for an enlightening journey into UHF and RAIN RFID!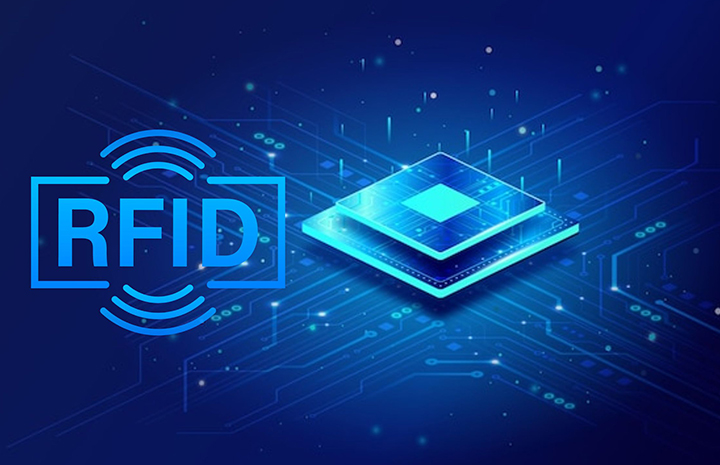 The Concepts of UHF RFID and RAIN RFID
UHF RFID, or Ultra High-Frequency Radio Frequency Identification, is a wireless communication technology that employs radio waves to identify, track, and manage objects or people. Tags, readers, and antennas are the three primary components that make up a UHF RFID system.
The readers and antennae send out radio signals to communicate with the tags, which are then affixed to the objects that are being monitored. The tags each have their own unique identification data that is stored on them. Due to its higher frequency range, UHF RFID offers faster data transfer rates, longer read ranges (up to 12 meters), and the ability to read multiple tags simultaneously.
On the other hand, RAIN RFID is a global alliance and standard that aims to promote the adoption of UHF RFID technology, which ensures seamless interoperability and consistent performance across various industries and regions. The term "RAIN" is an acronym derived from Radio Frequency Identification, highlighting the connection to cloud computing and the Internet of Things (IoT). RAIN RFID standardizes communication protocols, frequency regulations, and data encoding schemes to enable a consistent and reliable UHF RFID ecosystem.
The Connection: They Are Interchangeable!
UHF band spans a spectrum of frequencies from 300 MHz to 3 GHz, while RAIN RFID devices function within this UHF band (860-960 MHz) and comply with a particular standard and protocol.
RAIN RFID systems, operating within the UHF frequency range, are synonymous with UHF RFID. "RAIN" denotes passive UHF RFID products and technology that follow the ISO 18000-63 standard and GS1 EPC UHF Gen 2 protocol – this designation serves as a recognizable and unifying identity, similar to how "Bluetooth" and "Wi-Fi" are employed for other technologies.
What are their Applications?
One of the main applications of UHF RFID is supply chain management, where it streamlines inventory tracking to allow businesses to monitor the location and status of goods in real time while improving efficiency and reducing losses. Apart from that, UHF RFID is widely used in access control systems, where it provides secure access to buildings or restricted areas by using unique RFID tags embedded in employee badges or ID cards.
The applications of RAIN RFID span various industries: retail, healthcare, and transportation.
In retail, this technology is employed to enhance customer experiences, provide real-time data on product availability, and enable targeted marketing initiatives.

In healthcare, RAIN RFID is used to track medical equipment, manage medication inventory, and ensure patient safety through identification wristbands.

In the field of transportation, it makes automated toll collecting possible, which in turn improves the flow of traffic and reduces the amount of congestion on highways.
The Best RFID Products in the Market!
It gives us great pleasure to reveal the strategic relationship that has been formed between Hopeland and Impinj, two of the most successful firms operating in the RFID technology field. Our cooperation intends to deliver cutting-edge RFID solutions, like UHF RFID readers, to clients, aiming to improve operational efficiencies and simplify business processes across various sectors.
While Hopeland, a leading supplier of RFID hardware and solutions, concentrates on designing and producing high-quality RFID products, Impinj, a pioneer in RAIN RFID solutions, specializes in providing wireless connectivity for commonplace objects. Along similar lines, here we are excited to recommend the following two Hopeland RFID products or solutions: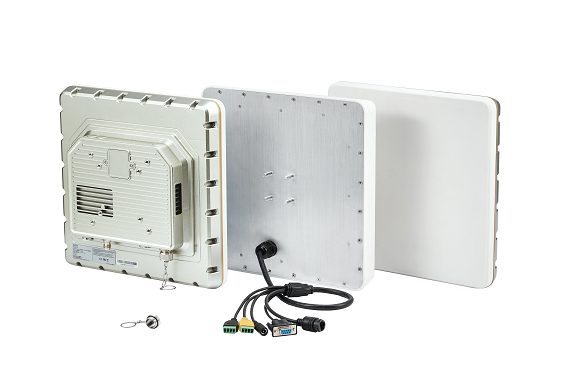 The Android Integrated RFID Reader is a robust and flexible solution designed to serve the demands of a wide range of businesses. This integrated reader runs on Android 9.0, providing a smooth and intuitive experience. Inventory management, asset monitoring, and logistics benefit greatly from its 1D/2D barcode scanning and RFID reading features, and the reader may be used indoors or outdoors thanks to its weatherproof and dustproof IP65-rated housing. Its ergonomic design and extended battery life will increase your operating efficiency and productivity.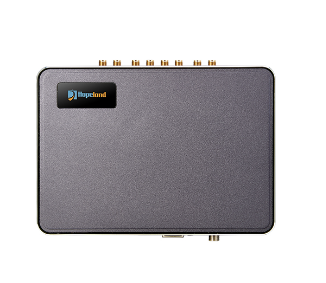 Affordable and powerful, the Hopeland Cost-effective 8 Ports Reader is a fixed RFID reader designed for widespread application. Its reader's eight antenna ports provide an exceptional range, making it ideal for use in retail solutions, warehouse management systems, and logistics operations. The device's compatibility with common protocols like RJ45, RS232, and RS485 makes it simple to incorporate into preexisting infrastructures. Its high sensitivity and anti-collision algorithm guarantee precise and accurate data collection, which in turn boosts productivity.